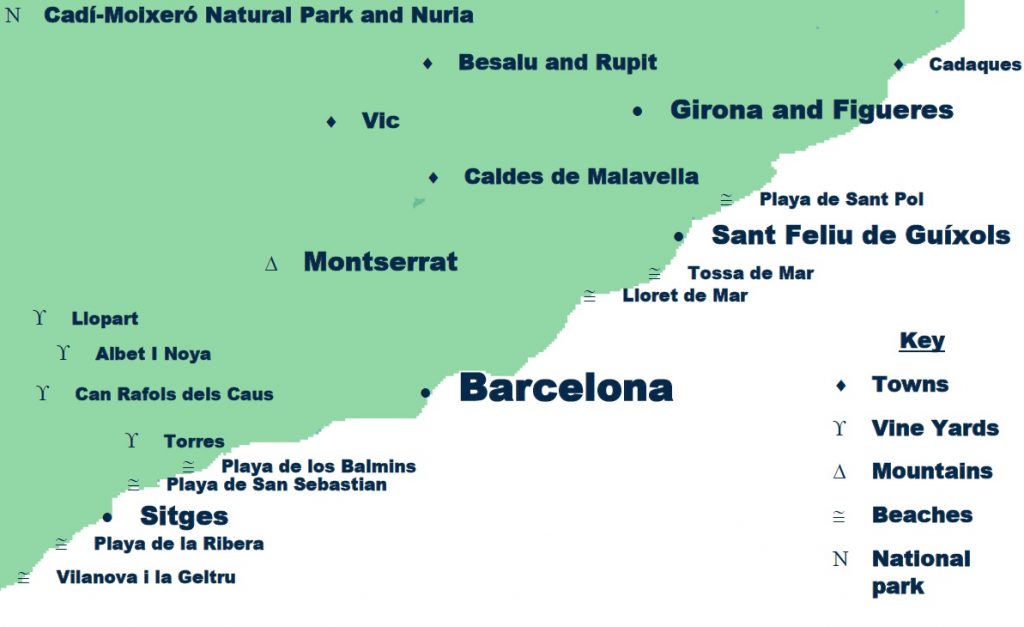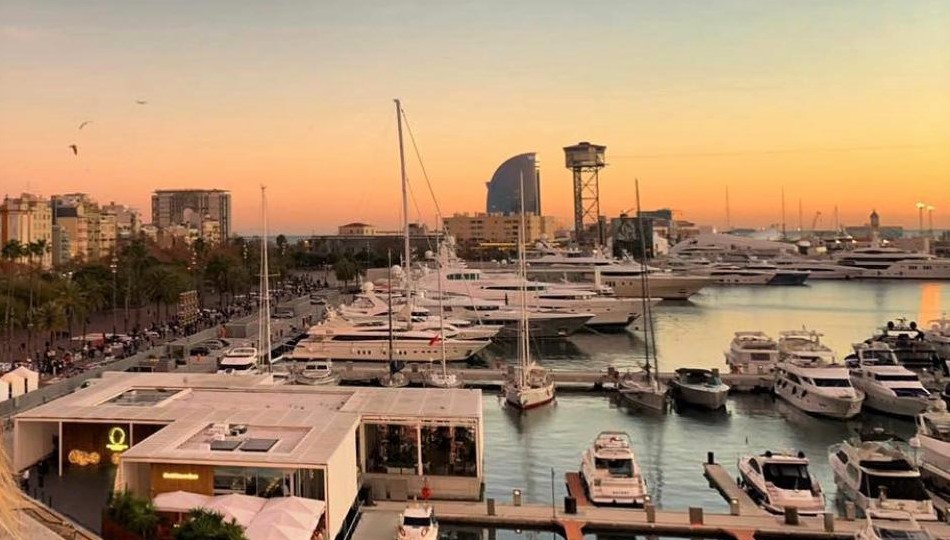 Montserrat is a multi-peaked mountain range near Barcelona, in Catalonia, Spain. It is part of the Catalan Pre-Coastal Range.                                                               
Beaches, Boats and Watersports
Exlpore the very best of the Catalan coast with our comprehensive guide to all things water realated…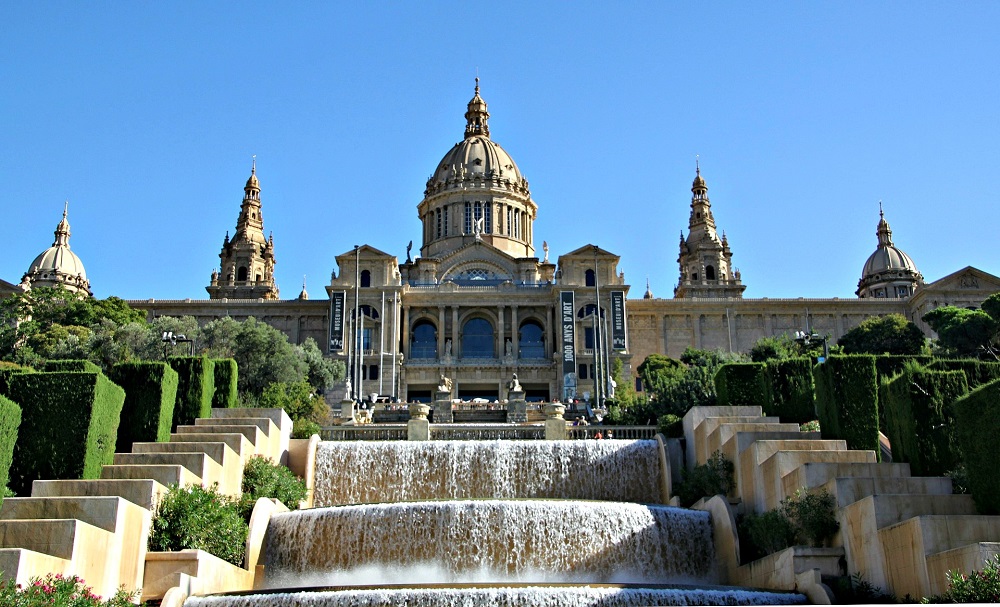 City Sights and Attractions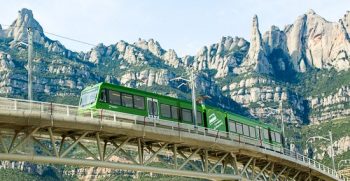 Outside the City and Day Tours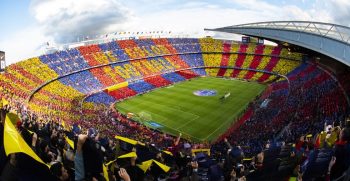 Football, Museums and Tickets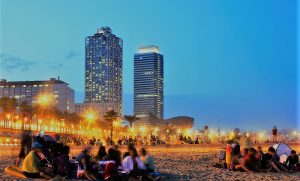 Nightlife, Clubs and Party Guide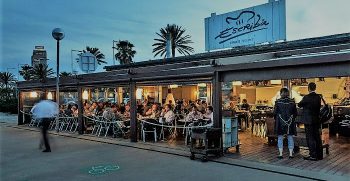 Restaurants and Bars Guide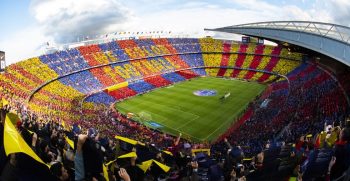 Football, Museums and Tickets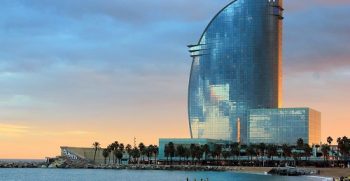 Accommodation and Transport Guide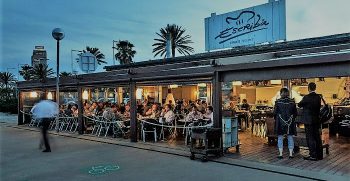 Restaurants and Bars Guide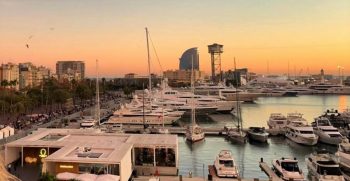 City Beaches and Watersports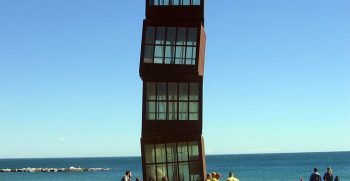 Unique and Quriky Options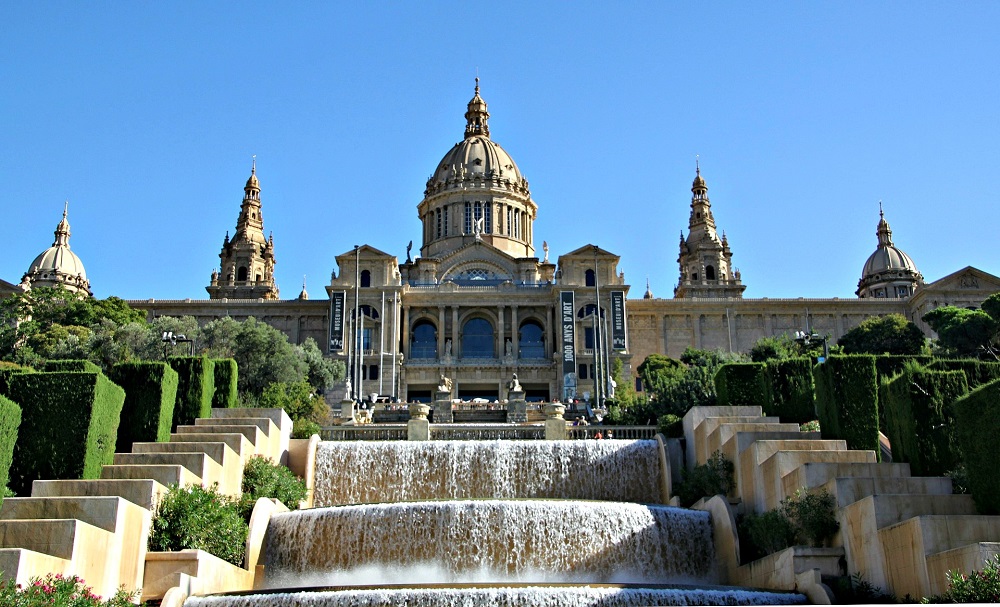 City Sights and Attractions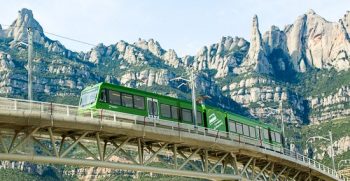 Outside the City and Day Tours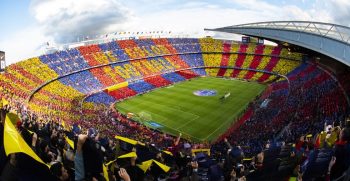 Football, Museums and Tickets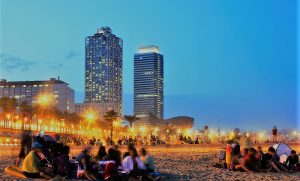 Nightlife, Clubs and Party Guide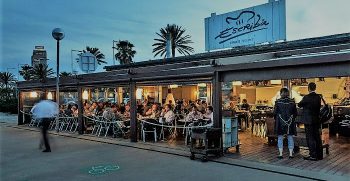 Restaurants and Bars Guide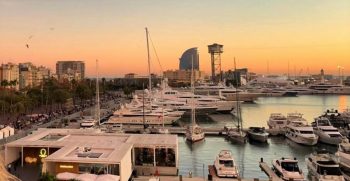 City Beaches and Watersports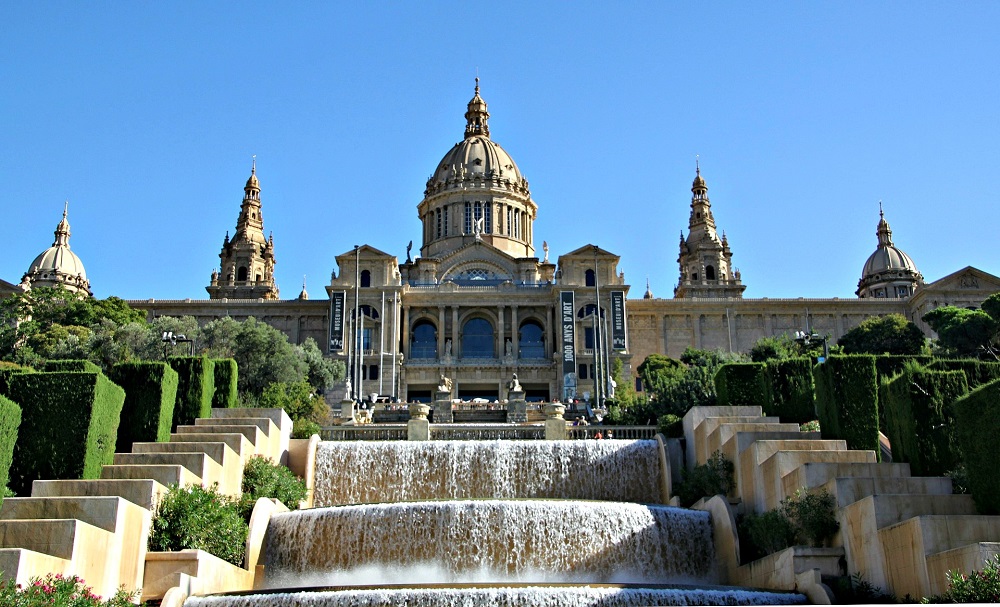 City Sights and Attractions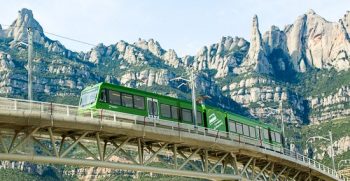 Outside the City and Day Tours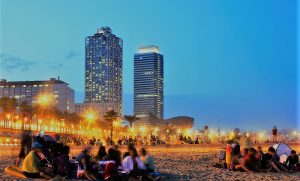 Nightlife, Clubs and Party Guide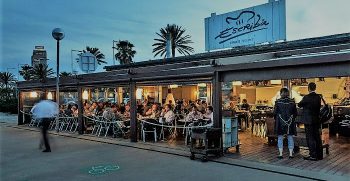 Restaurants and Bars Guide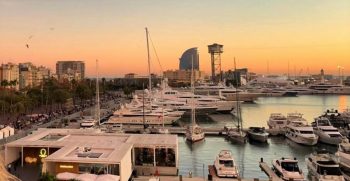 City Beaches and Watersports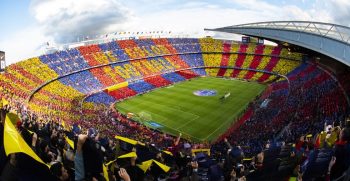 Football, Museums and Tickets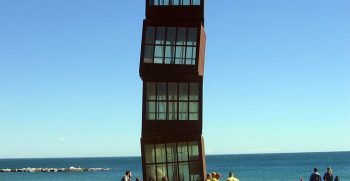 Unique and Quirky Options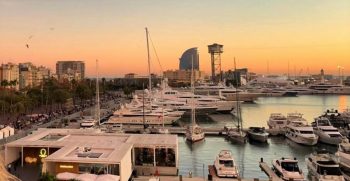 City Beaches and Watersports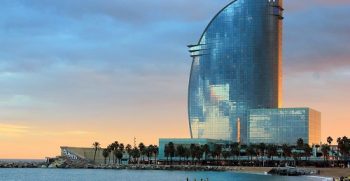 Accommodation and Transport Guide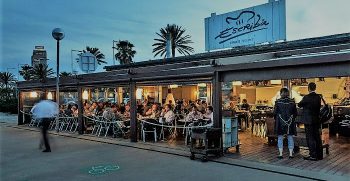 Restaurants and Bars Guide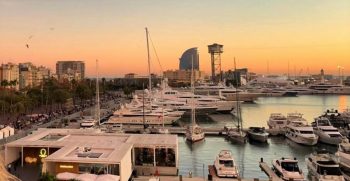 City Beaches and Watersports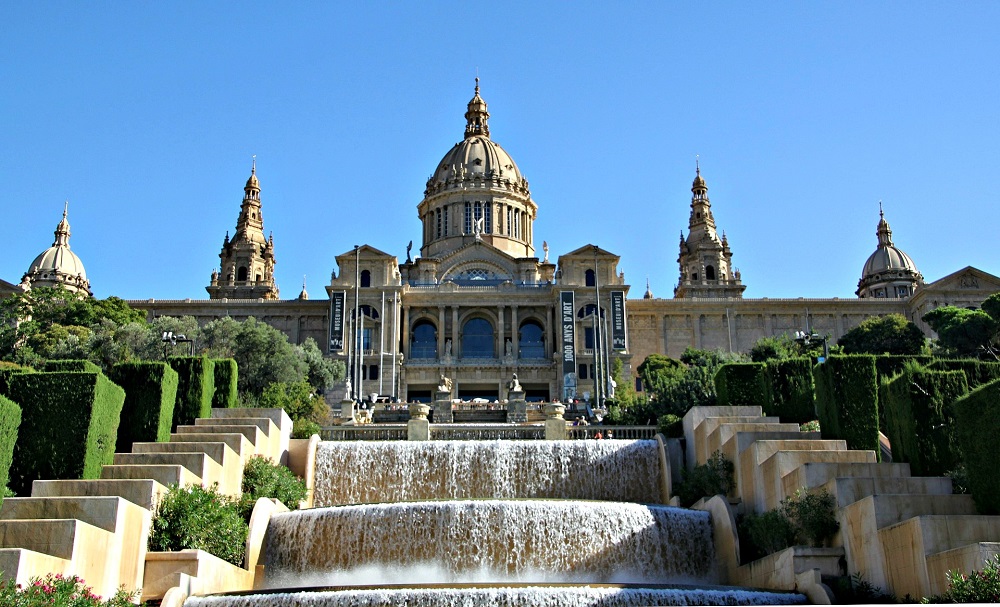 City Sights and Attractions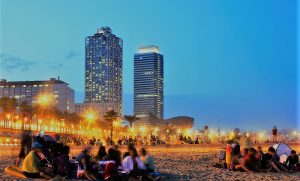 Nightlife, Clubs and Party Guide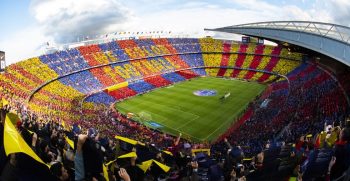 Football, Museums and Tickets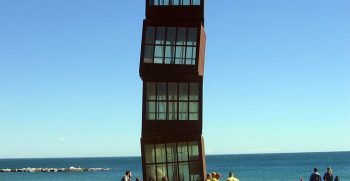 Unique and Quriky Options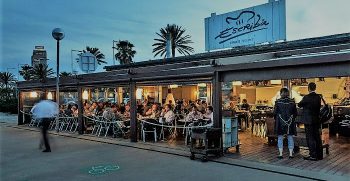 Restaurants and Bars Guide
Beaches, Boats and Watersports
Click to jump to a section (or scroll down for more)....
Welcome to the best beach city in the world! Barcelona, home to art, history, culture, and one of the biggest football clubs on the planet, is also right on the magnificent Mediterranean. In the summer temperatures hit the mid to late 30s every day, and the water is a glorious 25 degrees. This, combined with a city with a lively party atmosphere, makes the beach an absolute must during your visit!
To discuss the seaside we will spilt the section up into two main areas: beaches and boats. In this beaches section we will go through all the various beaches in the city, and why each one has its own unique flavour and feeling. For the boats we will discuss the local water sports in the area, mainly around the Port Olympic, but also featuring boat trips down the Costa Brava.
Before we begin though, a couple words of advice on the sea side in Barcelona in general:

Firstly, it goes without saying, wear suncream whether you are on a beach or boat! The sun is very strong in Barcelona and going without it is nothing other than dangerous. We have seen many holidays ruined by burn and sun stroke, so please take plenty of lotion.
Secondly, in any city centre beach, do not leave your personal belongings unaccompanied. Thieves work the beaches scouting out for people who have gone for a quick swim. It may be a relaxing beach with many lovely people on it, but still behave as if it is the city centre.
Lastly, toplessness and nudity is commonplace throughout beaches in Spain. Although this is mostly seen as great news by most visitors as it's a way of ridding you of those pesky tan lines, we are aware for some people from more conservative countries it can come across as quite a surprise when on a family holiday. However, it is another way of witnessing the beautifully liberal and open culture of Barcelona.
So now it is time to relax! Fall back onto your sun lounger, sip away at a mojito and soak in the Spanish sun as we take you through how to experience the beach life of Barcelona.
Click to jump to a section (or scroll down for more)....

Pre 1992 Barcelona was not the most attractive city in the world on the sea front. There were many old factories left over from the Franco period. The Olympic Games in 1992 gave the city a chance to reinvent itself. The factories were torn down, Egypt was called up and many kilometres of the Sahara dessert sand was bought. Before you knew it, Barcelona had made itself a beach city! It instantly became the place to be. Many people like to sunbathe, swim, hang with friends or play sports such as volleyball down the beach, and is even the reason that so many expats moved here. Thousands of palm trees were also brought in, and almost overnight, Barcelona went from an industrial city on the Mediterranean, to a playful tropical paradise. Just outside the city lines, the natural beaches remain, but all of them now have the brilliant atmosphere than goes with any beach in Barcelona.
One of the most popular beach activities is to take part in a "Beach Games". If you are a slightly larger group, there a few companies who will supply some lovely locals to come on down with drinks and beach activities to play with you. Games include sports such as volleyball, football and rounders, but also more "kids sports day" type activities such as egg and spoon and races in the sea. For more information about this, please click here.
For now, the time has come to look at those brilliant Barcelona beaches in detail. Here are some of our favourites to try out while you are in the city.
Barceloneta Beach
The main city beach was specially made for the 1992 Olympic Games. One of the world's best city beaches, Barceloneta is absolutely buzzing with life and activity on a summer day. Play in the sea, sunbathe while reading or grab a mojito under a palm tree at one of the beaches many bars. Just make sure to get there early in peak season as the beach fills out very quickly.
Just outside of peak season, for anyone looking for a beach walk to see the life of the city, this is the place to go. Walk with your toes in the sand, listening to the waves lap on to the shore and watching the sunny locals go about their day. You can take a stroll all the way to the famous W hotel or the Port Olympic, with many stops along the way for Mojitos, Sangria and sunbathing. To top it off why not embark on a game of beach volleyball against some welcoming locals, before heading back into town and continuing your holiday of a lifetime!
The beach is located on the East side of the Barceloneta district, and easily accessible by the metro on the yellow line.
Playa de la Mar Bella
Continue a few more stops down the yellow line from Barceloneta and you will get to Playa de la Mar Bella. Famous for being the city centre's nudist beach, this is the place to bare all and get rid of those tan lines. Or of course for anyone who is willing just to give it a go and see what it's like! Although toplessness is a usual and customary activity on any Spanish beach, for anyone looking for full freedom this is the place to go. It also is home to several beach side bars and restaurants, and a large sports complex just round the corner.
Playa de Nova Mar Bella
Quite literally named after the beautiful sea, there could not be a more apt name for a beach. This beach is the furthest out in Barcelona city centre itself, and 5 stops further down on the yellow line than Barceloneta. Much less busy than Barceloneta, this beach has a much more family friendly feeling to it. There are still bars, restaurants and beach volleyball courts that are in Barceloneta, but with fewer people and slightly further away from the city centre.
Castelldefels
Castelldefels is the best beach that is within touching distance of Barcelona city centre. Right near the airport, it is a town for the rich and famous including many of the footballers.
It is perfectly located for anyone not wanting to head too far out of town for a beach. Many local people from the city go there each weekend. The beach is natural, unlike that in the city, and has many bars along the beach front. Who knows, you may even bump into Messi!
Castelldefels is only 20 minutes south of Barcelona on the excellent public transport networks including bus and train. It is right next to the main airport.
Badalona
Badalona is in essence a mini Barcelona. It is still a reasonably large town, with all kinds of shops, even an IKEA, and because of this excellently networked to the city. It has bars, clubs, shops and everything you could need and want on the beach front. However, it still remains slightly more quiet than the main Barcelona city centre. If you are after slightly less crowds or a more local Catalan atmosphere, head on down to Badalona beach.
Badalona is 30 minutes north of Barcelona on the metro, or a 20 minute bus journey.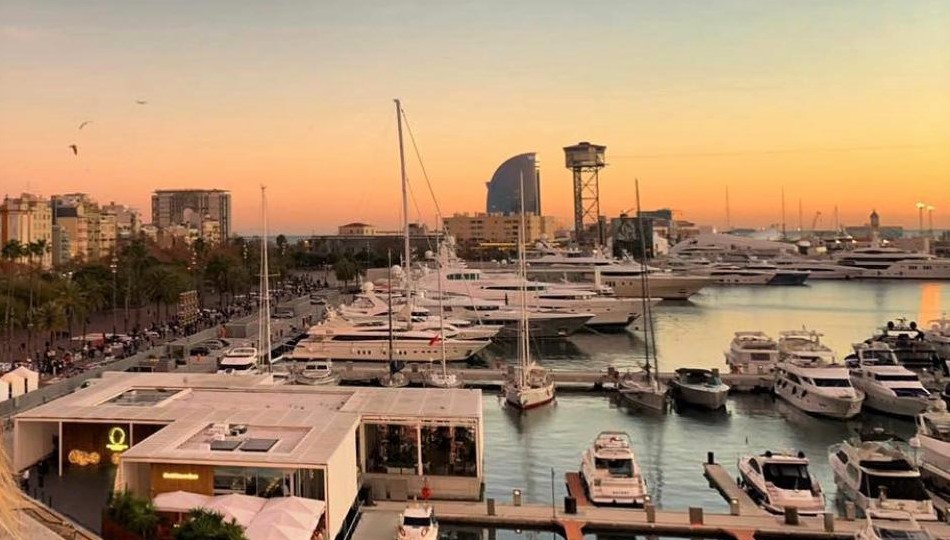 Barcelona is home to a few different ports that all have various different sorts of boats. For now we will leave aside the cruise port and the old city port and look at the Olympic port. This is where you will find all of the various water sports and boating activities.
Port Olympic, also built specially for the 1992 Olympic games, houses not only many yachts and boats, but also all the main clubs and is the hub of nightlife. The Port in the day is buzzing with activity, as people go on the private boats or for lunch off the beach. Then at night, you can hit the bars and clubs or even the largest casino in the city. Here is where you will find everything from jet skis to private yachts and party boats.
Port Olympic is just north of Barceloneta beach and has it's own metro stop on the yellow line.
There are however also boat trips that take place down the Costa Brava. We will also take you through these as they are a fantastic way of seeing the coast slightly further away from Barcelona. However, these do not leave from Port Olympic.
So, it is time to set sail and embark on our journey through the waves of Barcelona's different sorts of boats and water sports. Ahoy!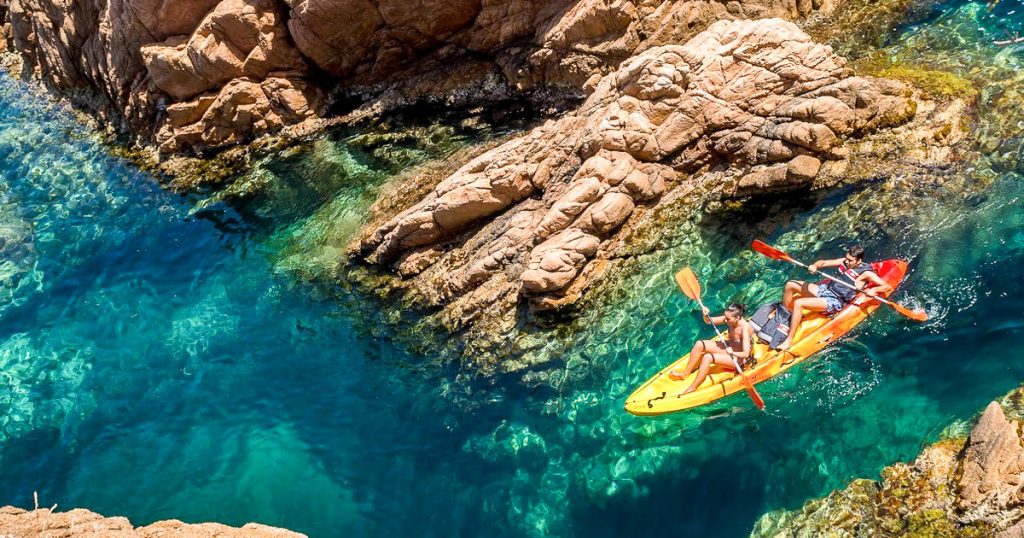 This is the only boating trip we will go through that does not kick off from Port Olympic. Take a private coach from the city centre that takes you down to Sant Feliu de Guixols. Once you arrive at the picturesque Catalan town on the Costa Brava, you will be properly equipped and given a guide for the day. They will take you through the coves and caves of the local area for you to go kayaking and snorkelling in! Lunch is included in the trip and you will have it either on the water or on the beach. For more information about kayaking in Barcelona, Click Here.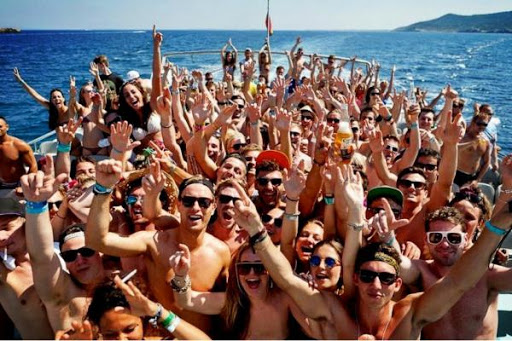 Of course with Barcelona being a such a popular place for parties of various descriptions, there are many boat parties. Normally taking place in the summer evenings, you will meet at the Port Olympic before embarking on the boat. Most of the trips last for two hours and include drinks, live DJs and food as well. A word of warning though, they are incredibly popular and so if you are interested, especially with a large group, be sure to book a long way in advance to avoid disappointment. For more information on boat parties, Click Here.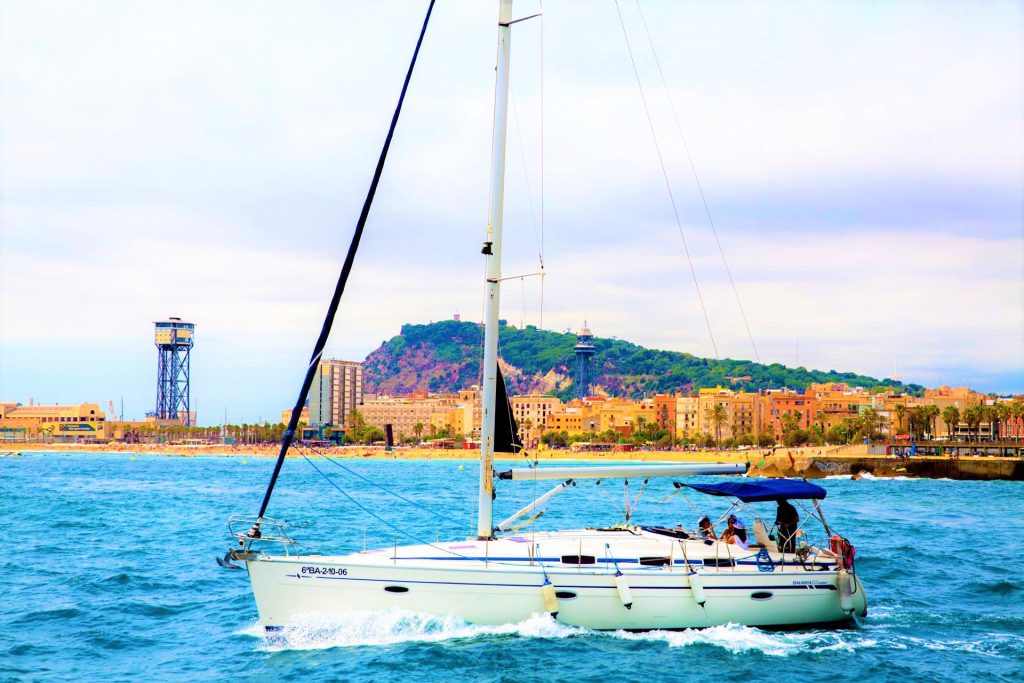 Barcelona has many different yacht charter companies. They offer all kinds of different speed boats and catamarans for groups of all sizes. Whether you are merely a small group of people looking for a day of luxury on the waves, or a large party looking to celebrate all day long, there are many different boats that offer all kinds of different options. Most of the options are paid for by the hour, and you usually include food and drink. For more information, please Click Here.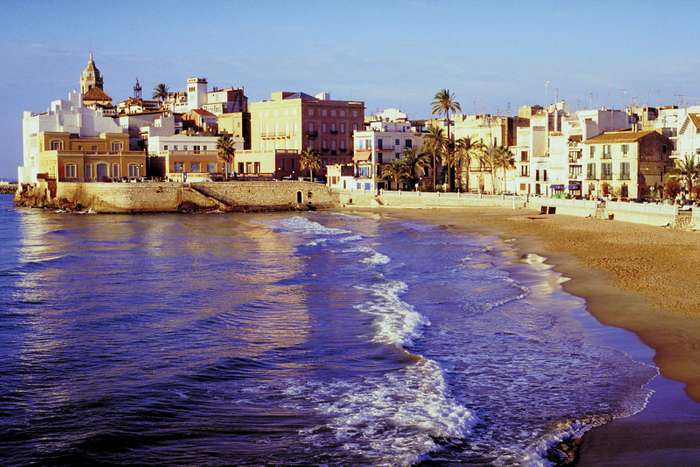 Of course, one of the most popular boating ideas in Barcelona is to do a sunset cruise. The catamarans set sail about 90 minutes before sunset. They include drinks and a DJ, and sometimes even a sunset swim stop in the gorgeous warm water. Therefore, make sure to take your swim wear! In Barcelona, the sun sets behind the city, which leave you the most beautiful view of the water and the sun setting over the mountains to the back of the city. For more information on these sunset cruises, click here.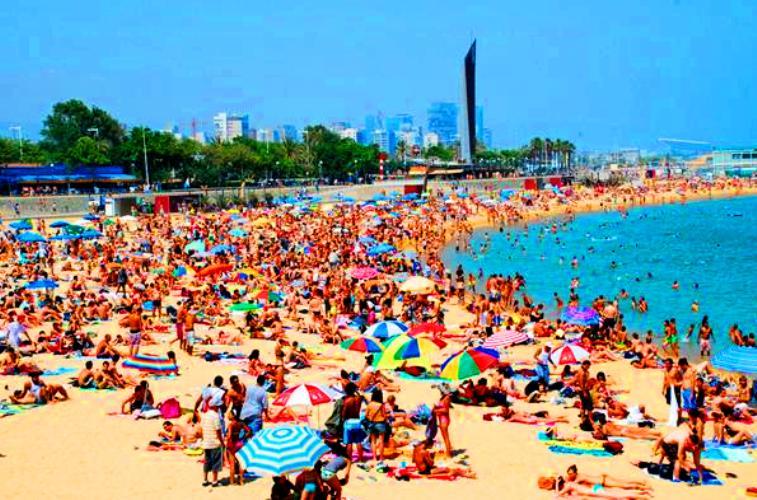 Catalonia is home to some of the most beautiful mountains in Europe. The Pyranees are only a stones throw away, and the foot hills lead down for a long way. There are all kinds of magnificent mountains to explore, where you can go camping or participate in various outdoor sports; such as hiking or mountain biking. There are extinct volcanoes, waterfalls, and even legends of angels carving out the mountains. The nature in this area is exceptionally special, and one you can not miss. So strap on those hiking boots, prepare the picnic and come join us in a natural Catalan adventure!
Surfing and paddleboarding
 are both very popular in Barcelona. In several restaurants, such as the Surf House, you can hire a board along with your meal. The Mediterranean is a very gentle sea so there are only so many days a year where the surf is any good at all, however this does make it ideal for paddleboarding. Gently paddle along the sea front as you relax in the sun. Each of the boards can be rented by the hour and are usually very good value. You must remember to take your ID with you when you rent a board.
There is also the option to have surfing or paddle boarding lessons to go with your hire. For more information, please Click Here.