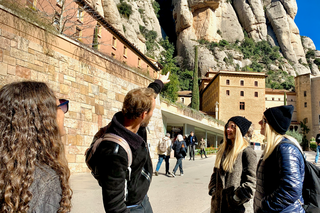 Montserrat and Gaudi Tour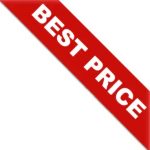 Montserrat and Gaudi Tour (Private)
This tour is for those who want to surround themselves with architectural and natural beauty all at once. It combines the genius of Barcelona's greatest designer with the majesty of Montserrat Monastery. (*Based on minimum of 4)
Expert Tour Guide to accompany you for the day. 
Bus Journey to and from Montserrat, and a tour of the Monsetary
First, we collect you from your accommodation for our great day of culture. Then after a bus ride up to the bottom of the mountain, we continue up the beautiful mountain roads, all the way to the magnificent Montserrat Monastery!
Here you will be given an hours tour of the monastery, learning about the cultural importance of this magical mountain. The guide will take you through the black Madonna and the boy's choir, before leaving you be for a couple of hours. In your free time you can go hiking, explore the church further or go to the museum.
Then it is back on the bus as we head back to Barcelona. Once you arrive you will be given a 2 hour gaudi tour with the same guide. They will take you past Casa Mila, Casa Batllo and end outside La Sagrada Familia
You will then finish just in time for dinner! By all means ask your guide for their favourite recommendations around the city.
Duration: 10 Hours (see below for start times)
Disabled Access?: Yes (please contact in advance)
Book Tours / Montserrat and Gaudi Tour
Montserrat and Gaudi Tour
This tour is for those who want to surround themselves with architectural and natural beauty all at once. It combines the genius of Barcelona's greatest designer with the majesty of Montserrat Monastery.
Contact us by email or phone to book this tour. 
Registered Buisness Address : Comtessa de Sobradiel, 1 loc 3, Barcelona ,08002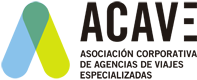 Book online or call us now