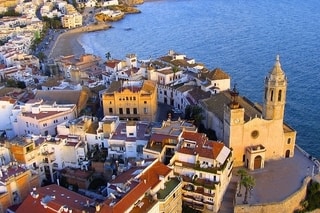 Barcelona: Private Sitges Tour With Lunch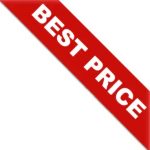 Sitges Tour With Lunch (Private)
Head out of the city and explore the beautiful fishing town of Sitges. Famous for its carnival, this flamboyant town is now a playground for the rich and famous. It is often referred to as the "Saint Tropez of Spain" and now is the time to see it for yourself. (*Based on a minimum of 4 pax) 
Bus Journey to and from Sitges
4 hours exploring the town and having lunch
First, we will collect you with our guide from your accommodation in Barcelona, then we get on the bus and take you down the coast to the centre of Sitges.
Here, you and your guide will get out in the centre of town and they will take you through all the best spots. In all you will have roughly 4 hours to explore all the town has to offer. The guide will take you round the beaches, the local boutique shops and even to the malibu rum factory!
Included is a lunch by the sea at one of our favourite restaurants in the town. You can look out over the Mediterranean with some tapas and a glass of wine and breath in the salt sea air.
Finally it is back on the bus as we head back to Barcelona where you can experience an evening in the city.
Duration: 6 Hours (see below for start times)
Disabled Access?: Yes (please contact in advance)
Sitges Tour With Lunch (Private)
Head out of the city and explore the beautiful fishing town of Sitges. Famous for its carnival, this flamboyant town is now a playground for the rich and famous. It is often referred to as the "Saint Tropez of Spain" and now is the time to see it for yourself.
Contact us by email or phone to book this tour. 
Registered Buisness Address : Comtessa de Sobradiel, 1 loc 3, Barcelona ,08002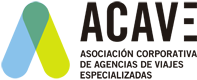 Book online or call us now