Welcome to Barcelona! Once upon a time, we were a group of international travellers new to the Catalan capital. However, over many years we fell deeply in love with the city! Originally, we may all be from different parts of the world, but this magnificent city captured our hearts and made us call it "home". Now is the moment for us to pass on this love and knowledge in one simple guide. 
Of course, this love is not purely for Barcelona itself, but the whole Catalan region! We found ourselves besotted by its fascinating history, delicious cuisine and utterly stunning areas of natural beauty. Whether you are someone looking for a friendly party atmosphere, or the serenity of the pristine Mediterranean sea, this unique corner of the world has it! So why not make yourself a Sangria, put on some flamenco and sit back as we take you through everything from the fabulous sights to the most interesting activities and all the best adventures to be had in and outside of Barcelona. Welcome home!
Home / Barcelona City Guide
Experience the wonder of Catalonia. From cooking experiences to high octane Adventure Days, Barcelona has something for everyone. 
Registered Buisness Address : Comtessa de Sobradiel, 1 loc 3, Barcelona ,08002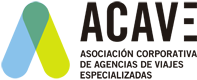 e-mail: info@bestbarcelonatour.com
Phone: (0034) 933 10 37 47
Book online or call us now